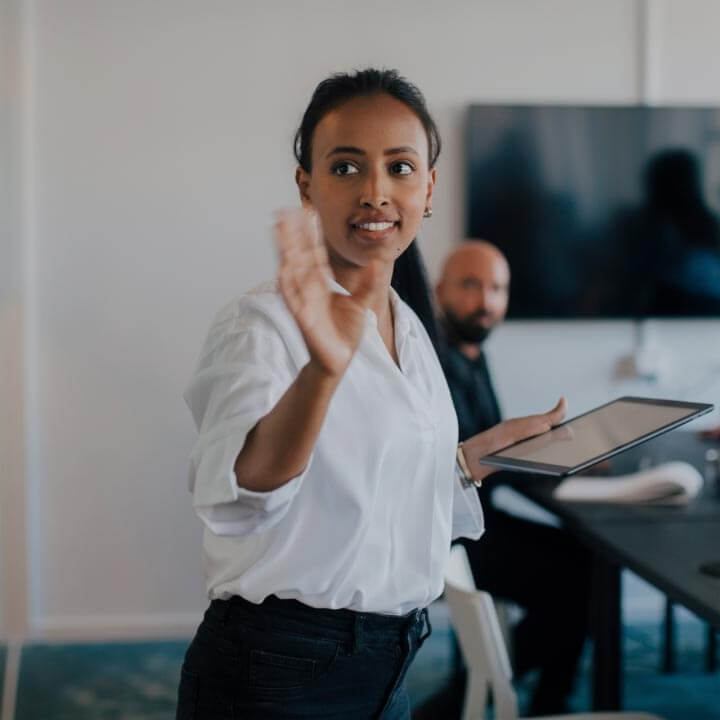 Our Approach
Find out how we build your financial plan together.
Our approach
Our goal is to make you feel in control of your finances and your future direction.
It's important that you're comfortable with each part of the financial planning process and understand all your available options. We're committed to guiding you through every step with thorough attention to detail and complete transparency.
Every new client relationship starts with a five-step, getting-to-know-you process, which helps us understand your motivations before we recommend a plan and commit to maintaining it.
1. The facts

During your first appointment we listen very carefully. We need to understand your current financial circumstances fully, your lifestage, your hopes and financial aspirations. Similarly, we need to understand any concerns or potential barriers you may have, such as restrictions you may wish to place on the types of investments you will consider. We capture all of this in our factfind which allows us to identify your priorities, financial objectives and forms the basis of our analysis, planning and eventual recommendations to you.

2. The analysis

First we build an understanding of your current financial position. We look at your assets, liabilities, income, expenditure, pensions. We'll discuss your future expectations, including retirement income and succession planning. Often, we will use lifetime cashflow analysis to project possible future outcomes to gauge whether you are on track to achieve your goals.

3. The plan

Building your plan involves researching the right solution and, where appropriate, the right investment strategy from across the market. We take into account your previous experience and attitude to investment, and work to minimise the risk of investing, given the level of return needed. You will be able to see how our recommendations come together to deliver your financial objectives.

4. Implementation

Should you decide to adopt our recommendations, we will make all the necessary arrangements for the plans and policies to be put in place. During this part of the process, it can take a little while as we manage third parties on your behalf, so we will keep you updated on progress.

5. Maintenance

Life will always present opportunities and challenges. As the financial and legislative landscape changes and your own circumstances change too, we're always on hand, not least in your regular planning meeting, to discuss and adjust your plan to keep you on track to achieve your financial goals.

Our ongoing service

A host of services are included as part of your ongoing advice fee, which is typically a percentage of the assets we manage on your behalf. If you choose this option, you'll also receive our client communications programme with regular e-newsletters, budget reports and client magazine. We'll also send you invites to Wren Sterling events and seminars.
WHY US
Some facts about Wren Sterling
14,000+

Clients

£6.5bn

Assets Managed

100+

Financial Planners

96%

Client Retention
Statistics correct at March 2023
A financial plan can lift the weight of not knowing what the future holds, and the earlier someone starts, the clearer the future becomes. We know the real value in financial planning is feeling like you're not alone in a complex world, so by really getting to know our clients and staying in touch to keep their plans regularly updated, we free them up to enjoy the other parts of their lives

Austin Hutchinson,
Financial Planning Director

Wren Sterling's purpose is to help create a better life for our clients and their families, now and for generations to come. We do this by making the complex simple, developing bespoke financial plans and establishing long term relationships that give our clients clarity, confidence and control.

James Twining,
Chief Executive Officer

Wren Sterling's Operations team has been designed to make our client experience as seamless as possible. We're always looking for ways to make life easier for our clients and our colleagues through the adoption of new technology or simplifying processes. We reward people for their ability to solve problems and for accuracy in their work, which ensures we work with the right client-centric mindset.

Linda Payne,
Chief Operating Officer
See what our clients say about financial planning with Wren Sterling.
Get in touch for specialist advice and support call 0115 908 2500